Debra Andelin purchased her first home in her early twenties and has been fascinated with Bay Area real estate ever since. Her personal involvement with the home buying process taught her the value of listening carefully to her clients to evaluate their distinct needs. She understands that Marin properties and neighborhoods each have unique personalities and relies on her in depth regional knowledge to find her clients the homes that most closely align with their dreams.

She is able to appreciate and embrace the inherent qualities of a property and will thoughtfully guide her sellers to maximize their home's appeal. Her exclusive design and home editing insights and staging skills will result in a beautifully presented property that will surely attract a buyer's attention.

A native Californian and a Marin County resident since 1990, Debra has an extensive background in marketing. Her career began in advertising with Ogilvy and Mather and later with Hal Riney & Partners. Her professional involvement with these agencies taught her how to present a product, best serve clients, and to adeptly finalize agreements while negotiating multimillion dollar budgets.

She has deep community roots in Sausalito where she resides with her family. She has served as president of the Board of Directors of the Sausalito Woman's Club, been a proud member of the Scholarship Recognition Board, and has volunteered at local schools as a fundraiser, room parent, and tutor.

Debra feels incredibly fortunate to live in such an extraordinary and beautiful community and looks forward to translating her love and understanding of Marin in to helping her clients realize their real estate goals.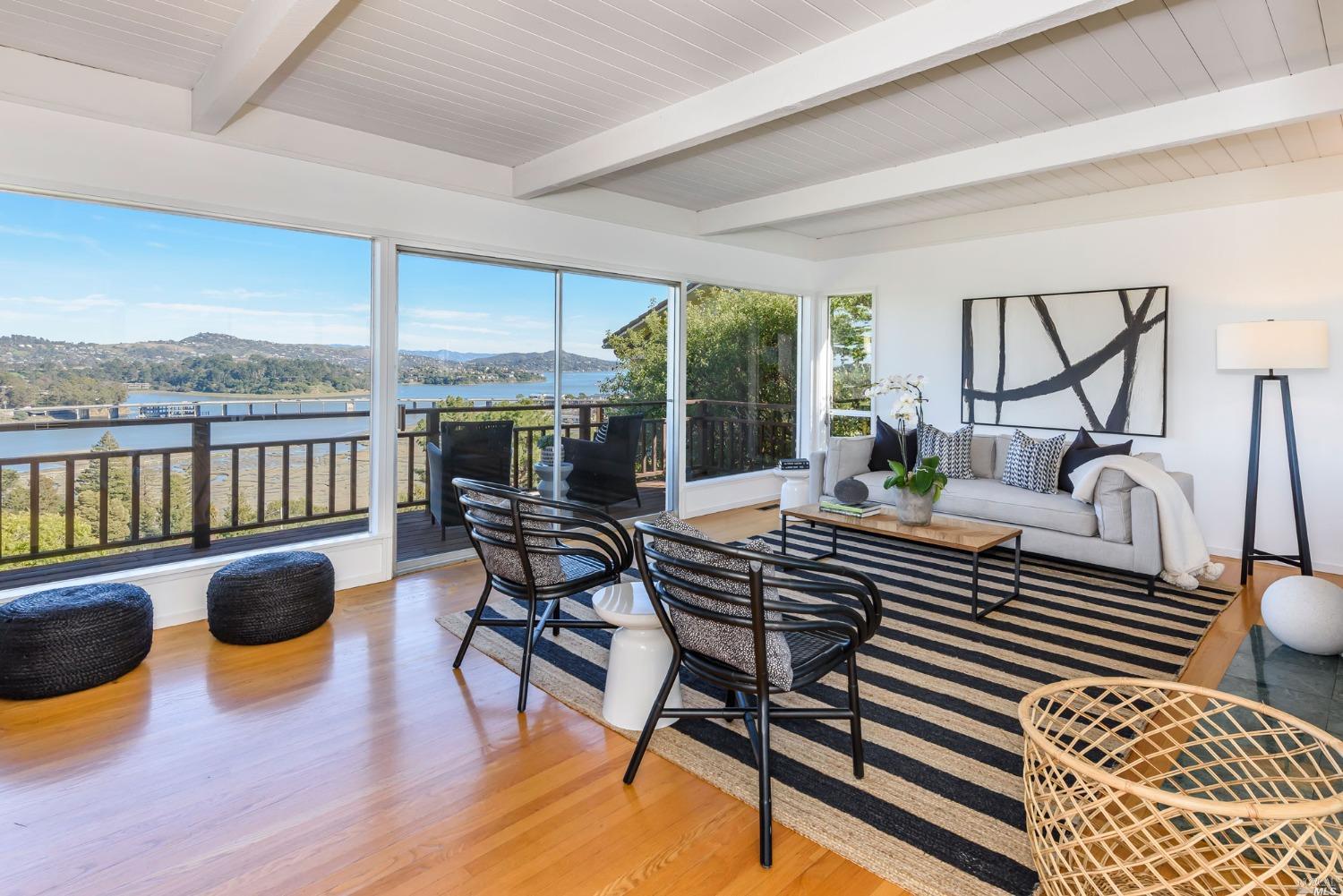 241 Cleveland Avenue
Mill Valley, CA 94941
3 Bed
|
2 Bath
|
1,626 Sq.ft.
$2,000,000
204 Spencer Avenue
Sausalito, CA 94965
3 Bed
|
3 Bath
|
2,247 Sq.ft.
$2,300,000
31 Egret Way
Mill Valley, CA 94941
3 Bed
|
2.5 Bath
|
3,332 Sq.ft.
$3,750,000
205 Apollo Court
Novato, CA 94947
3 Bed
|
2 Bath
|
1,682 Sq.ft.
$1,215,000
22 Currey Avenue
Sausalito, CA 94965
4 Bed
|
4 Bath
|
3,401 Sq.ft.
$3,450,000
35 Marin Avenue
Sausalito, CA 94965
3 Bed
|
3 Bath
|
1,711 Sq.ft.
$1,340,000
21 Crescent Ave.
Sausalito, CA 94965
2 Bed
|
2 Bath
|
1,427 Sq.ft.
$1,350,000